Uniting People With Martial Arts Schools Around The World
Find a Location Below
Enter your zipcode to find a location near you
Go2Karate® Is The Largest Online Directory Of Martial Arts Schools In The World!
Are You Ready To Start Taking Karate Classes?
The Go2Karate® Directory Site Is Listing Of Karate Schools And All You Need To Do Is Find The Right One.
Simple
Easily search and compare Karate Instructors and their Schools in Your Local area or Online. You can search for information such as student reviews, ratings, customer service and even background checks.
Secure
Feel secure knowing you get to choose what type of Karate school, martial arts style and location as well as the offer. You can browse around, complete their Karate school form to get more information or give them a call directly.
Start
Feel secure knowing you get to choose what type of Karate school, martial arts style and location as well as the offer. You can browse around, complete their Karate school form to get more information or give them a call directly.
JOIN US IN CELEBRATING THIS MONTH'S
Go2Karate Lifetime Recognition Award
We are VERY proud to announce this month's award goes to
Grand Master William G. Clark
Founder of Warrior X Fit (wxFit), Karate America, Warrior Krav Maga, and Warrior Martial Arts
Jacksonville, Florida
I am respectfully requesting that our fellow Martial Artists join hands in a "Congratulatory Message", honoring him on this lifetime achievement as a Grand Master. We are proud to call him the well-earned title of Grand Master and will be presenting him with the Go2Karate Recognition Award in September.
How Do You Know Who The Leading Karate School Experts In Your Area Are?
It's Easy – Just Look For The Go2Karate® TOP RATED Badge
As the leaders in the industry we rate Karate School based on their online reputation, reviews, customer service and much more.
Look for the Go2Karate® TOP RATED Badge on the Local Schools in your area that are listed Go2Karate.com Directory Pages.

Go2 Karate Directory Of Martial Arts Styles
Browse Our Directory Of Martial Art Styles.
GO2KARATE
Featured Martial Artists

Learn more about some of the great Martial Artists on Go2Karate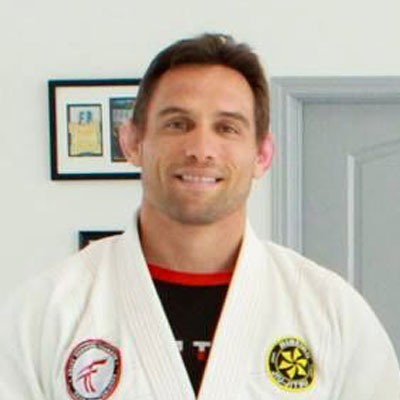 FOR SCHOOL OWNERS
Go2Karate® provides numerous resources to support our ever growing membership of martial arts school owners
Go2 Karate Business Magazine
The Go2Karate Business Resource Magazine is for Martial Arts School Owners.
We are excited to display the Go2 Karate Business Magazine Table Of Contents For 2023.
Cover Story by Go2 Karate
Forming A Strategy by Tracy Lee Thomas
Success Tips by Stephen Oliver
How To Build Your School by Chief Master Moody
Instructional Topics by Dr. Greg Moody
Authors Spotlight by Rev Publish
Get More Reviews by Local Trust Navigator
Martial Arts Resources by Go2 Karate
Go2 Karate Recognition Award by Go2 Karate
Martial Arts Stories by Go2 Karate
Nutritional Notes by Andie Thomas
Financial Corner by Larry Spencer
Knowing Your Limits by Dr. Justin Lee Thomas
Managing Stress and Anxiety by Dr. Mark Webb
Downloads
Get The Best Resources to Grow Your Business
Go2Karate has the resources you need to grow your business. We provide ebooks, podcasts, downloads, and videos with strategies you can use to become more profitable, get more sales, and keep your customers. Check them out below:
Go2karate is the one stop shop for all your business needs. We provide helpful tips and advice from experts in each field so you can maximize your growth potential. Let Go2Karate help you take your business to the next level!
Martial Arts Websites
A Real Martial Arts Marketing Platform
Martial School Owners
Are you looking for an affordable solution to fill your school with students? Click any one of the tabs below to learn more.
Martial Arts Websites
Get a Lead-Generating Website That Grows Your Business With More New Students
Martial Arts Marketing
Make your brand stand out with targeted ads that drive more qualified leads to your business!
Would You Like To LEARN MORE About Our Services?
Schedule a FREE Website or Marketing Presentation Below!
Local Trust Navigator
Navigating The Way For Businesses & Consumers Online.
Read-Review-Research
This Is Not Just A Review Site
A simple to use system & so much more
Local Trust Navigator™ Is a comprehensive state-of-the-art mobile friendly local trust factor for businesses and consumers that is marketed, promoted, and authentically used online by both consumers and businesses. With clear transparency, consumers are connecting with businesses both local and around the country via our unique platform.
For Martial Arts School Owners
Is YOUR Martial Arts School Listed On Local Trust Navigator? Would YOU Like To Generate More Reviews?
For Community Members
Are You A Student Of A School And Want To Leave A Review. See If Your Karate School Is Listed To Leave Them A Review.
Can't Find Your School Listed?
If not, no worries simply suggest a business and we will add it for you to leave a review.
Would You Like To Suggest A Business?