Get Your Karate School Kicking with SEO Optimization!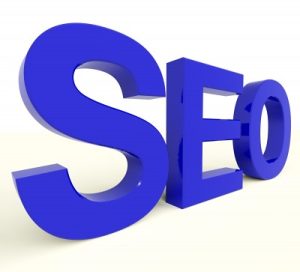 As a karate school owner, you want your website to be seen by as many potential students as possible. SEO optimization is the answer to making sure that your website is visible and quickly found through search engines like Google. So how do you rank higher on search engines? Read on! 
Research Your Keywords 
The first step in SEO optimization is keyword research. This means understanding what terms or phrases your potential customers use when searching for karate schools in your area. Researching keywords can help you create content that attracts new customers and drives more traffic to your website. It's important to make sure that you're using the most relevant keywords for your business so that you'll appear in the top results of relevant searches. This helps increase visibility for your karate school. 
Create Quality Content 
Once you've identified the best SEO keywords for your karate school, it's time to create quality content that uses those keywords effectively. This could include blog posts, social media posts, press releases, or even videos featuring instructional demonstrations. When creating content, make sure it is engaging and informative to get people talking about your karate school and encourage them to visit your website or contact you directly!  
Link Building
Lastly, ink building is an essential part of any good SEO strategy. Links are a way of connecting different websites together and improving your credibility in the eyes of search engines like Google. You can build links by adding links from other websites within the content on yours or by writing guest blog posts on other websites with a link back to yours. The more high-quality links from credible sources there are on yours, the better chance it has of ranking higher in search engine results pages (SERPs).  
SEO optimization can be a great tool for helping people find out about your karate school online and turn them into paying customers or students. By doing keyword research, creating quality content that uses those keywords effectively, and building strong links with other reputable sites online, you can ensure higher visibility in SERPs and draw more attention to what makes your school unique! So get out there and start optimizing – we know that when it comes to SEO success, practice really does make perfect! Our experts at Go2Karate can help you.