Chung's Tae Kwon Do Institute
Martial Arts in Palmer
Chung's Tae Kwon Do Institute Programs
After School Martial Arts, Tae Kwon Do, Hapkido, Self-Defense
About Chung's Tae Kwon Do Institute
Chung's Tae Kwon Do Institute is now the fastest growing martial arts school in Palmer, Alaska. We offer the finest in Martial Arts instruction for Tae Kwon Do, Hap Ki Do, and Self-Defense along with personalized service that cannot be matched.
Many people believe that martial arts is about punching, kicking and fighting. However, in our opinion it's a terrific way to teach Respect, Perseverance, Confidence, Self Discipline, Integrity, Leadership, Courage, and a "Yes, I can!" attitude.
Lose weight, get in shape, learn new skills and self-confidence – AmazingAwaits – what are you waiting for?
No More Excuses!
We Are Proud To Introduce
Ron Knueppel
With a passion for helping community members stay safe while teaching what is often categorized as a martial art, our Master Instructors believe that each student can obtain their goals and objectives in life.
Offering training concepts, drills and various skill sets that will get you fit, keep you agile and feeling confident in every day life.
Whether you are seeking a traditional martial arts school or something more modern please reach out to us first and let us show you what we have to offer.
We look forward to showing you what we have to offer to you and your family.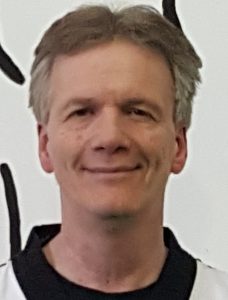 Chung's Tae Kwon Do Institute
9191 E Frontage Rd
Palmer
AK
99645
US
Listen To What Our Happy Students and Parents Are Saying
We have sent my 6 year old stepson to Chung's for more than a year now and we could not be more pleased. Not only have they provided after school care (with transportation ) but, they have also taught our son valuable skills of being responsible for themselves and to show respect for their elders.